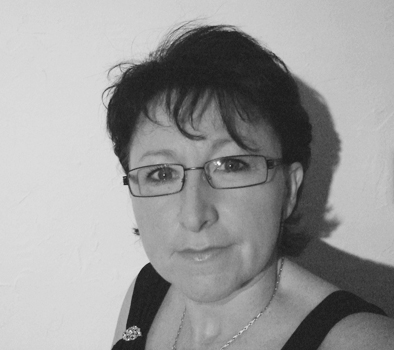 Karen Burnett has developed a spontaneous, fluid, raw and textured way of working. She has a passion to create abstract artwork involving natural movement and fusion of paint and mixed media. She works with vigour and energy using a mixture of mediums including acrylics, oil and water based paints onto canvas.
Karen is now resident in Bath, UK. She previously worked as a graphic designer. It was only during an extended stay in New Zealand she began her fine art explorations. She has recently finished a visual arts course in Bath with successful exhibitions to follow. Karen continues to experiment with new art techniques, as well as running art workshops here and abroad.
The BBC "Show Me the Monet" recently filmed Karen for their new 10 part series shown May 2011. She was interviewed by Charlotte Mullins, David Lee, Roy Bolton and Chris Hollins.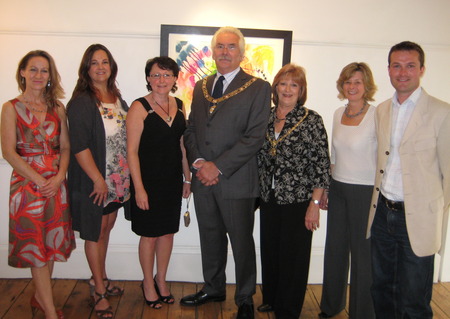 During May 2011 Karen organised an art exhibition in aid of the Homeless Charity, "Genesis", called "Creating New Beginnings" held at the prestigious gallery, Bath Contemporary. Not only were funds raised, from local artists donating work but over 12 clients from the charity exhibited their artistic talents too.
The Bath Chronicle, 3 April 08
...Karen has created a unique and highly-charged visual language. Though varied in conception, her paintings are all animated by the idea of expressing liberty through the natural merging of mediums on canvas, card and board.
The exuberance of her style and intelligence of compositions shines through, in which suggestively combines impressions of landscape with overlaid patterns of abstract movement.
Her use of colour and space is bold and assured, and there is a pleasing thematic unity to her work as a whole.
Most of her pieces make use of the varied physical properties of her materials, and with adequate lighting the three-dimensional aspects of her canvases are readily apparent.
...Karen describes her creative style as vigourous, raw textured and infused with energy. This is certainly apparent in the finished pieces...
Chris Wraight